On Groundhog Day, February 2nd, 2009 beer will see red with the release of Odell Brewing Company's Red Ale, an American-style red with generous hops for an extra kick.
For several months, Odell brewers crafted different varieties of red ales on the brewery's five barrel Pilot Brewing System. The test batches were served in the Odell Brewing Tap Room and evaluated by the entire brewery staff. The selected brew features aggressive American hops delivering a robust hop aroma and flavor.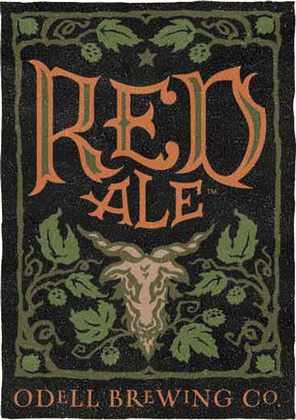 Red Ale follows Odell Brewing's winter release, Isolation ale, as part of the brewery's new rotating seasonal lineup that will replace its Single Batch Series. The rotating seasonal lineup will also include a new summer brew currently in development on the brewery's Pilot Brewing System.
"Making this beer was a true collaboration of efforts and creativity," said Odell brewer Brent Cordle. "The Red Ale has some serious hops, but it's well-balanced and very drinkable." Red Ale will be available through May in six-packs.