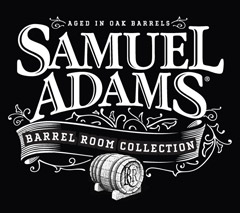 The Boston Beer Co. is rolling out a new series of beers, the Samuel Adams Barrel Room Collection, that will be available in a limited number of markets but also at its Boston brewery — the first time the brewery has sold beer at its door.
The Barrel Room Collection includes New World Tripel (10% abv), American Kriek (Balaton cherries, 7%) and Stony Brook Red (9%), all aged in Eastern European oak barrels, originally used to age brandy in Italy and imparting subtle sweet, toasty notes.
"For years, we've been playing with barrels at the brewery, aging small batches of beer in our Barrel Room. Before now, these beers have only been available at beer festivals or to a few lucky visitors to our Boston Brewery," founder Jim Koch said for a press release.
The beers will be available in Denver, Massachusetts, Maine and New Hampshire for a suggested retail price of $9.99 per 750ml bottle.