Karl Strauss Brewing Company has completed their much anticipated brewery expansion and new bottling line just in time for their 20th Anniversary. With the recent brewery expansion and bottling line in place, the company has doubled their capacity from 31,000 barrels to 60,000 barrels and now has the flexibility to bottle their core beers, seasonals, and special release beers in both 12 and 22 ounce bottles.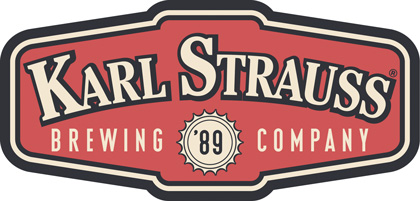 Wanting to stay in their converted greenhouse in Pacific Beach, Karl Strauss had to get imaginative with the limited amount of space. The company embraced the challenge with its standard creativity. After consulting with several different design firms, the company selected San Diego-based Public Architecture Firm for their own distinctive vision and bold ideas. Public's plans included a two-story bottling line in order to maximize space and create a unique viewing opportunity for a more tour-able facility.
As the footprint was being established, Karl Strauss Brewing Company began assembling the necessary pieces of the bottling line. The company purchased a double pre-evac, 32-valve Meyer filler rated at 350 bottles per minute. After bottles are filled, they will go through the new sterile filtration system to maintain a fresh flavor and the handcrafted characteristics of their beer. A Krones labeler—considered by many in the industry to be the premiere labeler—glues on newly designed labels to each bottle, and a date code is added to ensure freshness and quality in the market. The cases then get stacked to be shipped out to retailers across Southern California.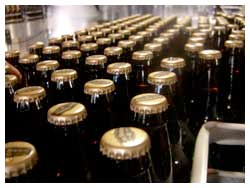 In order to keep up with demand and to supply the new bottling line, it was necessary for Karl Strauss to expand their brewery. The company was able to reconfigure their current set-up to make room for the addition of five 240-barrel fermenters, two 120-barrel bright tanks, a new Velo diatomaceous earth filter, new sanitary floors, and a new energy efficient glycol chiller, boiler, and lighting. The Quality Control Lab is excited about the new BrauMat computer system by Siemens that allows the temperature of each tank to be monitored and controlled, helping ensure quality and consistency from batch to batch. The brewery expansion will allow Karl Strauss to not only expand distribution, but also experiment with more seasonal and specialty beer offerings.