Beer loyalists can celebrate a victory in the world of pairing food and beverage as Arne Johnson, Brewmaster at Marin Brewing took home top honors on January 20th, 2009 at the 3rd Annual Three on Five event in San Francisco. The brain child of Emily Wines, master sommelier at the Michelin rated Fifth Floor restaurant, in San Francisco, CA, Three on Five pits a sommelier against a beer professional and an expert in an alternative alcohol beverage category in a tantalizing competition to see who can pair his or her beverage of choice best with the pre-selected five course menu. Each menu item is paired with a wine, beer and mixed concoction and the diners in attendance rate each pairing on a 1-5 scale. The 2009 Three on Five contributors included two-time champion Emily Wines, Brewmaster Arne Johnson and in a new-this-year beverage category, sake guru Beau Timken, owner of the True Sake store and author of Sake: A Modern Guide.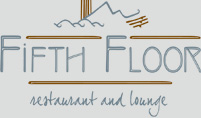 Arne Johnson took top pairing honors in 3 out of the 5 courses. Emily Wines took top honors in one course, as did Mr. Timken. The first course was Aligot, consisting of fresh dug potato soup, truffled brie, celery and truffle, with which participating diners preferred the Orval Trappist Ale from Belgium. Second course was Crevettes, a wonderful combination of black tiger shrimp with chermoula vinaigrette, crystal lettuce, spinach and pine nut pistou, with which the favored pairing was with the Bon Muroke Nama Genshu, sake from the Fukui Prefecture. The third course was Loup de Mer, consisting of pan seared wild striped bass with scallops, kalamata olives, baby artichokes and caper berries with lemon mousseline, with which Russian River Brewing Company's' Temptation Ale was named the favorite.
Marin Brewing Company's gold medal winning Pt. Reyes Porter was the favored selection for the main course consisting of wild boar "pot pie," wild mushrooms and celeriac remoulade. Rounding out the evening was a Poire et Citron created with sable breton, caramelized pears, citrus gelée poire william-caramel sauce and huckleberry sorbet, and participants chose Ms. Wines selection of a 2003 Doisy Vedrines Sauternes as the favorite.
Mr. Johnson's overwhelming victory supports the growing trend of pairing beer with food. It is clear; beer is no longer just for BBQ's and ball games. For more information about events like Three on Five, Arne Johnson or his beers visit www.marinbrewing.com