UK authorities have banned a pair of beer ads – including one for Miller Genuine Draft they said appealed to children.
The Advertising Standards Authority also told InBev, the brewer of Stella Artois, it can no longer boast that its lager is produced by a family that has been dedicated to brewing for six centuries.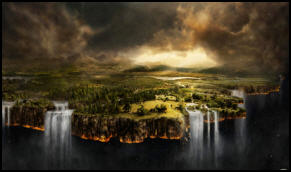 The ruling comes at just as InBev launched a spectacular new Stella Artois website that leans heavily on the 1366 connection using the rich cinematic techniques Stella has long been associated with.
Stella Artois has been brewed in Leuven (Belgium) since 1366, and was bought Artois family in nly since 1717. The ASA said the Artois brand was no longer family-owned and it was untrue to claim that "one family of common ancestry had been involved in the brewing of Stella Artois for six centuries".
The ruling is related only to advertising in the UK and won't affect the new website.
To create interest in the site before it went public yesterday representatives of Stella reached out to the blogosphere, shipping bloggers a promotional package with a poster and coasters and offering a sneak preview of the site – which might take several hours to explore. The company's blog links back to some of the reviews and also has additional information, such as interviews with the creators.
In the Miller advertisement in question a man performs a daring series of stunts on rollerskates to impress a woman, who rewards him with a bottle of Miller Genuine Draft. "We considered that the action of rollerskating, particularly when combined with the effortless cool of the execution of a series of tricks, was likely to appeal strongly to under 18s," the advertising board stated.
Miller countered that the advertisement was designed to appeal to those over, and script changes had been made to ensure that it was not aimed at the youth market.