One of the efficiencies in large brewery acquisitions that we always assumed was a factor was that large brands would start to be brewed at the acquired breweries — to make the distribution that much more efficient. In the latest example of that happening, Heineken owned Lagunitas has started brewing Newcastle Brown Ale.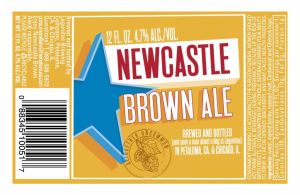 Tip of the cap to them for acknowledging this brewing location right on the label. Some other large breweries could learn a lesson here.
In the future, when ordering a Newkie at a bar, feel free to complain that it shouldn't be priced like an import since it's brewed in the US now. But don't expect that actually work to get a cheaper beer.