Pyramid Breweries, brewers of the award winning Pyramid Hefeweizen and the 2008 Brewery of the Year, announces the introduction of a refreshed brand positioning and bold new packaging launching in April.
Building upon its rich craft heritage, Pyramid will introduce a new look and inject a fresh attitude into its family of craft ales and lagers. The evolved brand position is an expression of the proud tradition of brewing great beer combined with the energy, activity and the community that is the essence of the cities where Pyramid brews and serves its collection of award winning offerings.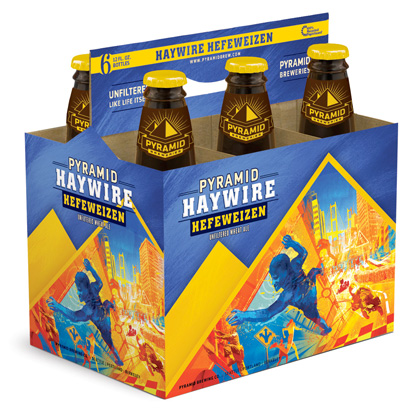 "As a craft pioneer, Pyramid is extremely passionate about our brewing and we are continually inspired by the cities where we brew, live and play everyday. We believe we have successfully distilled that enthusiasm into our beer and our new packaging," said Mike Brown, President of Pyramid Breweries. "The robust craft beer business continues to grow with new breweries and brands arriving everyday. To remain relevant in a landscape with greater variety, we believe we must constantly evolve our portfolio and Pyramid is committed to providing craft consumers with interesting beers and experiences that quench their thirst for adventure."
The updated brand will launch with bold new packaging that builds upon Pyramid's rich heritage, icons, and color palette. Created with a "Windows of the World" theme, the updated packaging captures the recognizable Pyramid icons complete with bright new illustrations reflecting the active and dynamic urban environments Pyramid brews its variety of year round, seasonal, and specialty beer.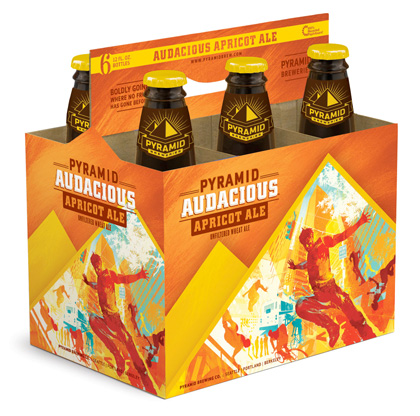 With the new packaging, Pyramid will introduce new names for two of its best selling ales. Pyramid Hefeweizen becomes Pyramid Haywire Hefeweizen, an ale that is unfiltered like life itself. Pyramid Apricot Ale will boldly go where no fruit has gone before and become Pyramid Audacious Apricot Ale. The beers will be the same great beers, but with new names and bold new packaging. "In essence, we're going haywire," remarks Brown.