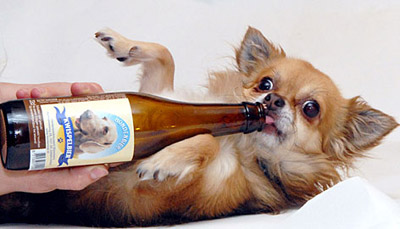 At pet shop owner in the Netherlands has created a beer for dogs.
Called Kwispelbier it sells for comparable to $2.14 a bottle, which is four times what Heineken – the local beer, remember – will cost you.
A Napa Valley business already sells a beer for dogs in the United States.