Perrin Brewing Company to Livestream Brewing of Interactive Brew 2.0
Press Release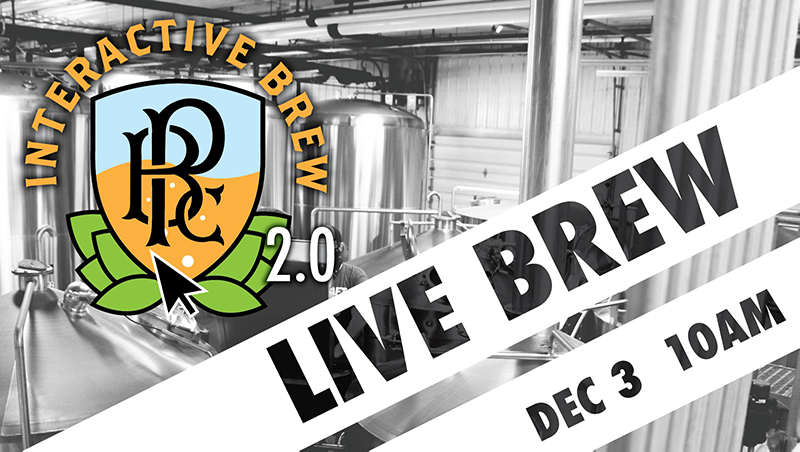 You Chose Perrin's Next Beer, & Now You Can Watch Them Brew It!
Comstock Park, Mich. (December 2, 2020) Over the past few weeks, voters have determined the style and ingredients of Perrin's next beer release through the second ever Interactive Brew project. Beer lovers are invited to view a special livestream event on December 3 at 10 a.m. EST to watch Perrin's brewing team craft this special, crowd-sourced brew. Homebrewers can follow along at home with materials provided by Perrin.
The Interactive Brew 2.0 project kicked off on November 13 and allowed the craft beer community to weigh in on aspects of Perrin's next brew, including style and sub-style, flavor elements and the name of the beer. According to the results, Perrin's next beer will be a Stout with chocolate, caramel and coconut. The project follows the initial Interactive Brew, which took place earlier this year, resulting in Self S'More-antine, a Russian Imperial Stout.
The name of the beer is still being determined, so click here to pick your favorite on or before Friday, December 4.
Visit Youtube here or tune into Perrin's facebook page for the behind-the-scenes livestream event at 10 a.m. EST on December 3. Viewers are encouraged to come prepared with questions for Perrin's brewers. Homebrewers can find detailed brewing instructions and a printable recipe here. Stay tuned for beer release information coming soon.