Those of you who receive the Realbeer.com Newsletter, RBPMail, may have noticed a link problem in the following ad:
NEWS ALERT! MUST JOIN BEER SOCIAL NETWORK View BEER member profiles, photos, videos, blog posts, forums, events, contest & more! See What all the BUZZ is about.
The correct link to the Kegerator Social Network is http://kegerator-social-network.micromatic.com.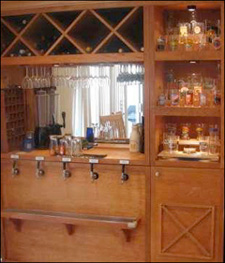 And congratulations to Ryan Bevers, the Grand Prize winner in Micromatic's Kegerator Beauty Contest!