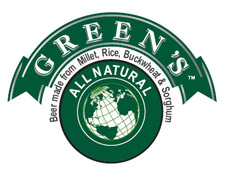 U.S. importer Merchant du Vin will begin selling three gluten-free beers from U.K. brewing company Green's Beers in July.
The beers should be available on the East Coast early in the month and on the West Coast later in July, but availability will likely vary by region.
Green's sells gluten-free beers in a variety of styles in Europe. These three Belgian-inspired ales are brewed under contract at de Proef Brewery in Belgium. They are made with millet, rice, buckwheat and sorghum, and bottle-conditioned with a Belgian yeast strain. Green's advertises its beers do not contain any of the following: gluten, barley, wheat, crustaceans, eggs, fish, peanuts, soybeans, milk, lactose, nuts, celery, mustard, sesame seeds, sulfur dioxide, nor sulfites.
The three beers are Discovery Amber (6% abv), Endeavour Dubbel (7% abv), Quest Tripel (8.5%).
According to government statistics, more than 2 million Americans have been diagnosed with celiac disease. The genetic disorder causes stomach cramps and digestive problems and can lead to other serious health risks. People with celiac disease cannot tolerate gluten, a protein found in wheat, barley, rye, oats and spelt. Those are the grains traditionally used to brew beer.