There's still time, but not much, to apply for one of the Falconer Foundation Brewing Scholarships. Potential applicants have until April 20 to apply for one of two available scholarships.
ABOUT THE BREWING SCHOLARSHIPS
In co-sponsorship with the Seibel Institute of Technology, the Glen Hay Falconer Foundation is offering two full-tuition brewing education scholarships in 2009.
 
One scholarship is for the World Brewing Academy Concise Course in Brewing Technology held at the Siebel Institute in Chicago in November 2009. The Concise Course in Brewing Technology is a two-week intensive program that covers every topic critical to successful brewery operations. The program is designed for brewers pursuing a wider knowledge of professional brewing standards and techniques in order to advance their brewing careers as well as individuals planning to enter the brewing industry.
The second scholarship allows candidates to apply for one of three two-week modules from the International Diploma in Brewing Technology Program held at Siebel's Chicago campus in September/October 2009.   This specialty brewing scholarship is intended for those brewers who seek an in-depth understanding of a specific brewing discipline.  Candidates must designate which module they wish to attend.
The Concise Course scholarships are open to individuals planning on entering the brewing industry and to professional brewers with no more than three years of brewery work experience.  The specialty brewing scholarship is open only to professional brewers.  Applicants must be from the Pacific Northwest (including Alaska and Hawaii) and Northern California regions (San Francisco Bay/Monterey Bay areas and north).  Each scholarship includes a $750 stipend to help offset travel and lodging expenses.
For more details and information on how to apply, visit the Siebel Institute website.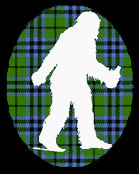 ABOUT THE FALCONER FOUNDATION
The Glen Hay Falconer Foundation is a non-profit organization created to commemorate and celebrate the life, interests, and good works of a well-loved and leading Northwest brewer.
The Foundation is supported by donations from the annual Sasquatch Brew Fest that takes place in Eugene, Oregon every June and by donations from participating pubs in the Sasquatch Legacy Project where scholarship recipients join together each year to brew a specially crafted beer.  Private donations and fundraisers also support the Foundation's brewing scholarship program.
The Foundation produces the Sasquatch BrewAm, a golf tournament pairing all levels of golfers and beer lovers with celebrity brewers.   The fifth annual Sasquatch BrewAm will be held at McMenamins Edgefield on July 24, 2009 concurrent with the Oregon Brewers Festival in Portland, Oregon.  Don't miss the opportunity to play a fun-filled round of golf with brewing luminaries.  For more information on all these events, please visit www.sasquatchbrewfest.org.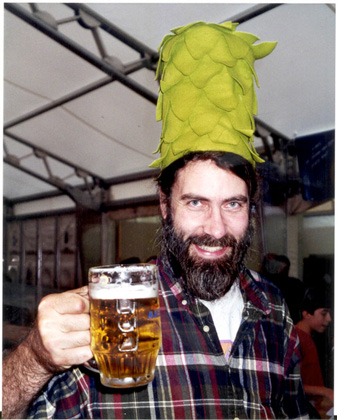 ABOUT GLEN HAY FALCONER
Passion, dedication, and creativity defined Glen Falconer's beers and his entire approach to life.
Glen began his brewing career as an avid homebrewer and dedicated member of the Cascade Brewers Society, a clan of skilled homebrewers based in the Eugene/Springfield, Oregon area. As a professional brewer, Glen continued to support the craft of homebrewing by providing access to brewing ingredients, procedures and unique beer recipes.
In 1990, Glen followed his dream and pursued a professional brewing career, beginning at Steelhead Brewery in Eugene. Glen completed the Siebel Concise Course in Brewing Technology in 1994. Glen then refined his skills at the renowned Rogue Ales in Newport, Oregon, working side-by-side with his close friend and mentor John Maier.
In 1996, Glen became head brewer at the Wild Duck Brewery in Eugene, providing six regular beers on tap as well as a wide variety of specialty ales and lagers each season. Glen continued as head brewer at the Wild Duck until his untimely death in 2002.
Enlarging on the tradition of brewing, laughing heartily and embracing adventure fully represented Glen's life. While Glen won numerous professional craft brewing prizes and accolades, perhaps his finest accomplishment was the back-to-back Gold Medals received posthumously for his Auld Gnarly Head Barley Wine at the 2002 and 2003 Great American Beer Festival.