The Magic Hat Brewing Company & Performing Arts Center has announced sales results for the 2008 calendar year, and the numbers show that the brewer continues to perform well despite a shaky American economy and the rising prices in production costs.
Magic Hat enjoyed a 26% growth in sales in 2008, with December sales up 40% from the previous year. Debuts in several new territories, including Chicago, Milwaukee and Atlanta, as well as continued double-digit sales growth in mature markets, helped Magic Hat's flagship beer, #9, enjoy a 14th consecutive year of double-digit growth. Sales for the not quite pale ale were up 33% in 2008.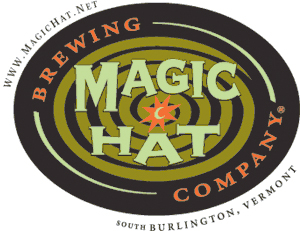 Alan Newman, president of Magic Hat Brewing Company, commented, "Our 26% increase in depletions in 2008 is a testament to the growing demand for full-flavored craft beers, and the strength of the Magic Hat brand in this industry. We've gone from making kegs for a few Burlington bars to being the 12th largest brand in the country. People have really flocked to our beer, and become devoted when they do. It just goes to prove that if you put out a quality product, have fun doing it, and respect your customers as you go, the universe will deliver the rest."
With Magic Hat's brewery expansion nearly complete, the brewer expects to put out 165,000 barrels in 2009, a significant increase over the 127,586 barrels brewed in 2008.