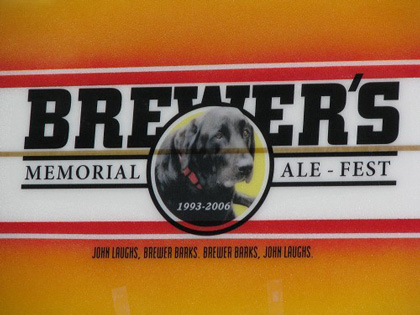 Perfect weather greeted attendees of the 3rd Annual Brewer's Memorial Ale Fest last weekend in Newport Oregon and dogs and beer geeks agree; there was nowhere else they'd rather be.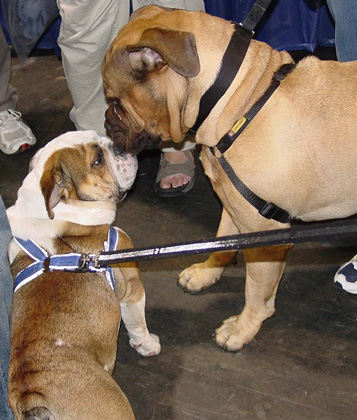 Many people are confused about what the Brewer's Memorial Ale Fest is all about. It's not to honor brewers, though it does so through a wonderfully long list of excellent craft beers. This event honors the memory of Rogue icon "Brewer the Brewdawg". Brewer was so much more than just a dog (if there is such a thing). Brewer was born and raised in Rogue Ales Brewery, and the only dog in history to achieve the high honor of being named CEO of a brewery. Some say it was a classic case of nepotism instigated by his master, Rogue Ales Brewmaster John Maier, but others who worked alongside the black lab daily for years said he was the true power behind the throne and instrumental in many of the decisions that made Rogue Ales the World Class Brewery it is today.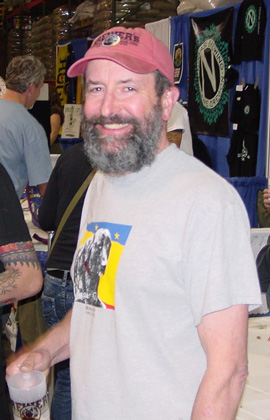 In May of 2006, after a long full life, Brewer passed away at the age of 13 years. To commemorate his life and contributions to everything that is Rogue, Rogue Ales decided to put on a dog centric microbrew festival at their World Headquarters in Newport, Oregon. So, in Brewer's honor, Rogue Brewery opens its doors to dogs of all shapes and sizes and their human caretakers for two full days of fun, food, games, and music. (The festival benefits the local Animal Charities.)
This wasn't my first time at this event. My wife Bonne, dog Maggie, and I attended last year and were delighted with the doggy-ness of the festival. If you're a little apprehensive about exposing your dog to this kind intense dogdom (there will be dogs everywhere), you can put that fear to rest. You'll never find a friendlier group of dogs anywhere. They seemed to know the festival is for them and they're all on their best behavior.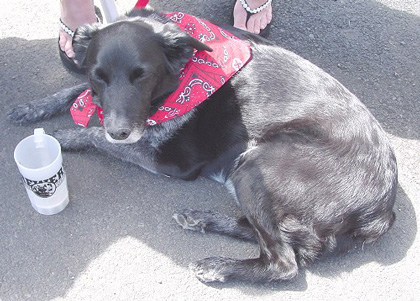 The festival features lots of dog activities. We laughed and cheered the contestants in the Dog Games, which often seemed to confuse the poor pups, but it was all in good fun and there were no losers. Of course we also got our dog washed. Oh, by the way, there was a pretty good selection of craft beer there too. ( 50 styles from 20+ microbreweries)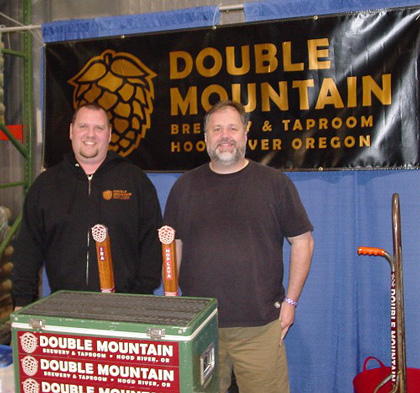 Of course Brewer's Ale by Rogue, a seasonal beer brewed especially for the event was a highlight.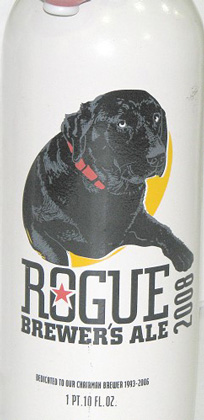 But beers flowed from breweries across the country including Allagash, Amnesia, Anderson Valley, Bear Republic, Block 15, Boundary Bay, Calapooia, Caldera, Diamond Knot, Eugene City Brewery, Fort George, Issaquah Brewhouse, Laurelwood, Ninkasi, Pelican, Rogue Ales, Skagit River, Standing Stone, Steelhead, Wakonda, and more. Non-canines enjoyed tours of the Rogue Brewery and the new 3150 square foot cooler. The House of Spirits, Rogue's craft distillery right next door, also offered tours and tastings of its award-winning spirits like Spruce Gin, Hazelnut Spice Rum and Dead Guy Whiskey.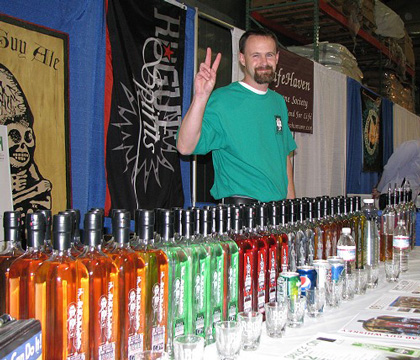 If you attend, you'll find Brewers Memorial Ale Fest has a completely different feel from your typical beer festival. Though the beer is good, it's not really discussed that much. It's about dogs, community, friendship, and beer. In that order. Dogs break down the barriers between people and we made many new acquaintances as everywhere we went in the festival people and dogs reached out in friendship to us. Brewers Memorial Ale Fest is an annual outing for this family. My wife and I love the closeness and camaraderie between strangers who share a love of dogs and beer.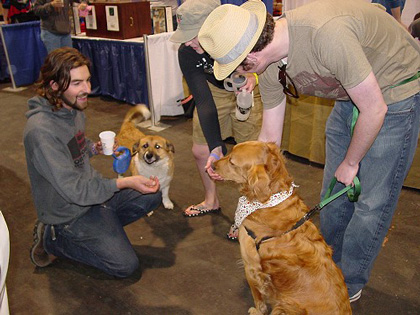 An Album of Pictures from the 3rd Annual Brewer's Memorial Ale Fest can be found on at Brewer's Memorial Ale Fest 2009.