Anheuser-Busch today announced that a majority of its shareholders have voted to approve the proposed combination between InBev and Anheuser-Busch during a special shareholder meeting held today.
At the closing of the transaction, Anheuser-Busch shareholders will be entitled to receive $70 in cash for each share of outstanding Anheuser-Busch stock, and Anheuser-Busch will become a wholly owned subsidiary of InBev. Closing of the transaction remains subject to necessary regulatory approvals and other customary closing conditions. A closing date has not been announced, but the parties continue to expect the deal to close before the end of the year. InBev shareholders approved the combination on Sept. 29.
"The proposed merger between Anheuser-Busch and InBev under consideration today was a difficult decision for our board to make," said August A. Busch IV, president and CEO, in comments made during the meeting. "In the end, the board determined that the InBev proposal is in the best interest of our shareholders. The merger also provides a promising future for our beer brands and for all stakeholders — employees, wholesalers, retailers and our consumers."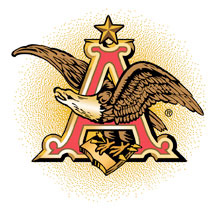 "Under the merger, the new company will expand Budweiser into new markets around the world, fulfilling the global ambitions my family has long dreamed about for this great American brand. I'm proud that the Budweiser tradition and our 150-year commitment to delivering the best brewed beer in the world will live on," said Busch. "I want to sincerely thank our shareholders for the support they have given me and this great company for so many years."
August A. Busch IV will be a director of the newly combined company, which will take the name Anheuser-Busch InBev.
"The iconic beer brands, world-famous advertising, A&Eagle symbol, the Budweiser Clydesdales, and most importantly, the people of Anheuser-Busch who've dedicated themselves to quality in the beer and throughout the business, combined have given Anheuser Busch meaning far beyond its stock value," said W. Randolph Baker, vice president and chief financial officer of Anheuser-Busch. "As we move toward closing, Anheuser-Busch Companies wishes to thank all Anheuser Busch shareholders for their investment in the company over the years."