Just type 'beer' and hit search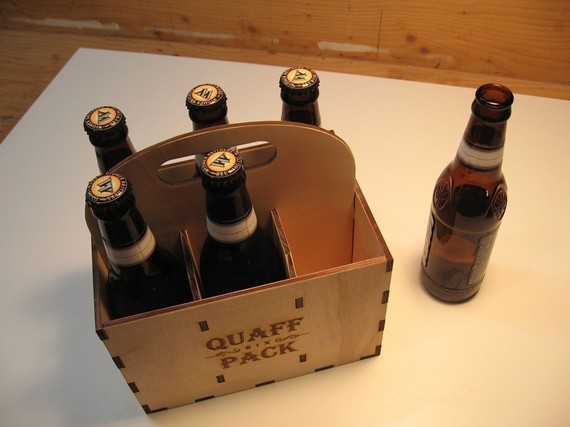 Deadlines probably loom for handmade items, but Etsy is bursting with beer-related choices. Just type "beer" in the search box.
The six-pack holder pictured here is made of birch plywood and laser engraved. The chambers are 2.75″ across and hold standard 12oz beer bottles (with a little wiggle room). All personalized engraving – which can include photos – is included for $39.50.