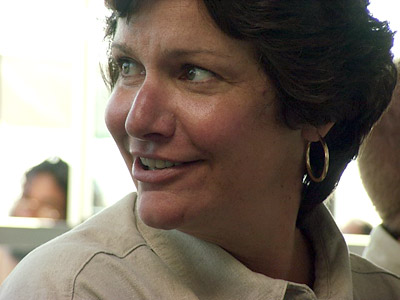 Linda Starck, who has been a friend to literally thousands in the brewing community for more than 20 years, died Friday. She was diagnosed with lung cancer a year ago.
Linda – you would only have to say "Linda" (no last name needed) at any gathering of brewers, such as the Great American Beer Festival or the Craft Brewers Conference and others knew who you were talking about – was a Brewers Association staff member for more than 20 years.
A Celebration of Life is being planned in her hometown of Boulder, Colo. The family is collecting photos immediately for use at the memorial service. The Brewers Association has also created a page for friends to share thoughts and stories.
For too brief a time we got to work with Linda as she represented advertising sales on RealBeer.com and Pro Brewer. More than a colleague, anyone who knew her considered her a friend, a fellow beer lover and powerful, positive force of nature. She will be deeply missed by us all.