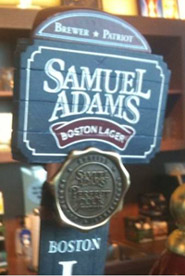 Boston Beer Company has begun a "Perfect Pour" program for bars that pour Samuel Adams beers to standards set by the company.
To earn "Perfect Pour" certification, an account must allow Samuel Adams sales people to educate the staff on beer and draft quality, serve Samuel Adams Boston Lager on draft, use the specially-designed Samuel Adams Boston Lager Pint Glass for all Boston Lager poured and consistently serve fresh, high-quality beer.
Company representatives will visit pubs to hold wait staff training sessions, demonstrate how to pour the perfect pint, and illustrate how to make sure beer is fresh and the draft lines are clean.
"The brewers at Samuel Adams want their drinkers to enjoy a perfect pint of beer every time. Recognizing bars and restaurants that strive to serve one every single pour helps drinkers find the best craft beer available," said founder Jim Koch.
Certified bars will receive:
* A medallion to be affixed to Samuel Adams Boston Lager tap handles.
* A framed and personalized letter from Koch.
* Rights to feature the Perfect Pour medallion at point-of-sale.