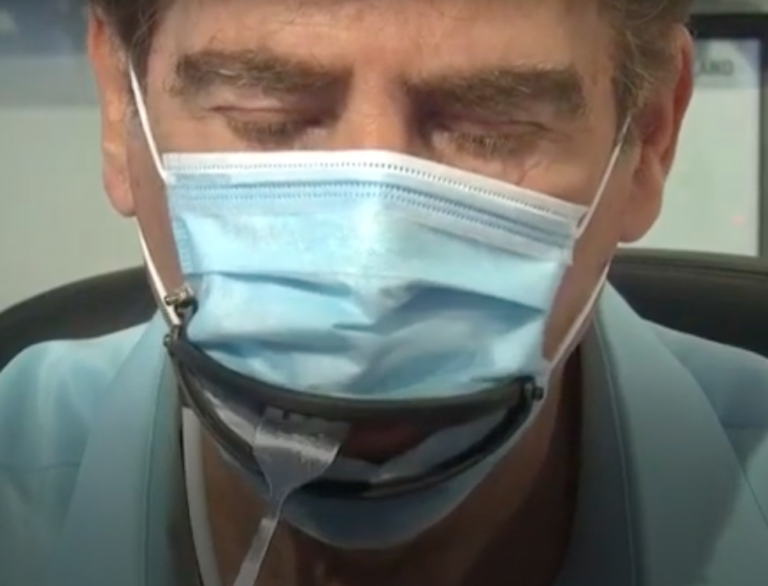 Photo credit: BBC/YouTube
SUNTORY Explores Protective Headgear for Drinking – Japanese drinks group Suntory is designing different forms of protective headgear and face coverings that will allow for safe drinking in pubs and bars.
A mask with a remote control mouth has been developed by inventors in Israel that lets diners eat food without removing the protective facial covering, potentially allowing people to eat out during the coronavirus pandemic.
Seven Other unusual approaches to social distancing in hospitality include pool noodle hats and designer dining lampshades.