You can't always judge a beer by its package, but Karl Strauss is betting that if you like what's on the outside, you'll love what's on the inside. Karl Strauss Brewing Company is celebrating their 20th Anniversary with the debut of completely redesigned packaging to showcase their locally brewed and bottled beer. With the completion of their new brewery expansion and bottling line, the company felt the time was right to release new packaging that better reflected the pioneering spirit of San Diego's first craft beer company.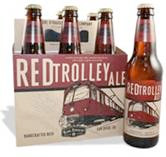 The new packaging takes the familiar images San Diego has come to know—the Red Trolley, the woodie car—and gives them new life with a sketched art look and subdued colors, on natural looking packaging. Karl Strauss went with the natural background, rather than the glossy/slick look, to stand apart from the big guys and stay authentic to who they are as a local San Diego brewery. They used recycled materials wherever they could, including six pack carriers that are made from 100% recycled paper. Even the design is more environmentally friendly using much less ink than traditional beer packaging. They had bold ideas of what they wanted their packaging to be and are very happy with how it all turned out.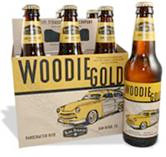 The new designs were done all in house and feature more information about the beer. Delivered with a sense of humor, Karl Strauss demonstrates they know their beer, but aren't afraid to have a little fun—after all, it's beer!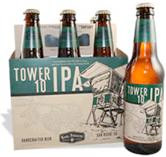 Another major change to the company's packaging includes a new pry-off cap. The oxygen-absorbing, pry-off bottle caps help keep the beer fresher longer, and that means better tasting beer. And with all that goes into making a great beer, Karl Strauss believes in doing everything they can to keep it tasting that way.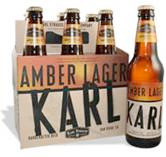 All bottles coming off the company's new bottling line at the main brewery in Pacific Beach will feature the new packaging. Six packs of Karl Strauss Amber Lager, Red Trolley Ale, Woodie Gold, and their latest release—Tower 10 IPA—are expected to hit shelves in supermarkets and liquor stores across Southern California in the first quarter of 2009.