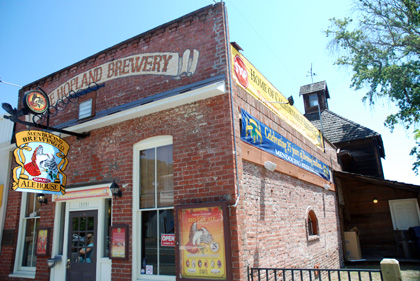 The Hopland Brewery Ale House, the first home of Mendocino Brewing, has closed.
Opened in 1983, the Hopland Brewery was California's first post-Prohibition brewpub and only the second in the United States.
Mendocino Brewing is moving the ale house to Ukiah, where it has long operated its production brewery, after its Hopland landlord did not extend its lease.
In the press release the company states, "We thank the friendly and loyal Hopland community who wholeheartedly welcomed us all these many years. We are deeply indebted to the host of loyal customers for their constant support and love. They have been as passionate about our beers as we have been in brewing and serving them for these past 27 years. They have helped make our beers the Legends that they have become."
The new ale house should be open within a few months.