Keoki Brewing, in Lihue, on the Island of Kauai, and Mehana Brewing, in Hilo, on the Big Island, have announced that they will merge to form one company. The new entity will be called Hawai'i Nui Brewing, which means "great Hawaii." The merger is expected to be completed by the start of of 2009.
The Keoki label will become Hawai'i Nui, but will continue to be marketed as Keoki in Japan. Mehana, as the only Hawaiian bottler, will begin bottling Keoki beers, which were being bottled in Beerman's Beerworks, located in Roseville, California. Both breweries have 15-bbl systems. Keoki also currently produces all the Hawaiian draft Primo beer for Pabst, who owns the label.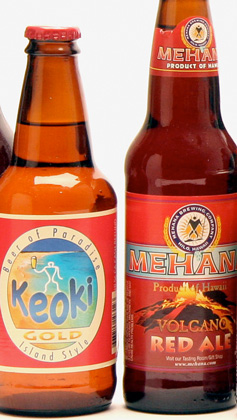 According to the Honolulu Star Bulletin:
Keoki, which has five styles of beers, will be adding a third bottled beer — an island-style English brown ale called Hapa Ale — to its lineup next year. Mehana makes about a half-dozen bottled beers, all of which will be retained.