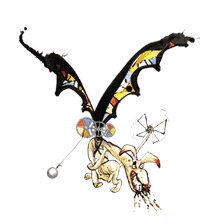 Flying Dog Brewery will close its Denver brewery and move all production to Maryland, where it has operated a brewery since 2006.
Eric Warner, president and CEO of Flying Dog, announced that the company is concentrating its brewing operations at the state-of-the-art facility in Frederick that it acquired from Frederick Brewing. Warner also announced that the company recently raised $3 million in capital to fund continued development of its brands.
Flying Dog Brewery in Denver will produce its last beer in January 2008. The company will maintain its corporate headquarters in Lower Downtown Denver, and Flying Dog's 13 craft beers will continue to be distributed throughout Colorado.
Increased costs of raw materials, including hops and malt, combined with the loss of contracts from smaller craft brewers were a significant factor in the decision, Warner said.
"By concentrating the brewing operations in Maryland, we will become a more efficient business, which is very important given the extremely competitive conditions in the craft beer industry," he said.
"Aside from the concentration of production, we're proud to say that our customers won't notice a difference," Warner said. "We are committed to providing our customers in Colorado and throughout the country with the highest-quality craft beers that they've come to know and love."
The Maryland facility, where 70% of Flying Dog's beers are already being brewed, has more modern brewhouse equipment and a more spacious warehouse and cooler.
"The building our Denver brewery is in is old and needs a minimum of $1 million in infrastructure improvements to keep up with our increasing production levels and product quality standards," Warner said. "This year alone, we saw a 20 percent unit growth – our strongest yet. Concentrating our operations at the Maryland facility will allow us to the meet the growing demand by surpassing current production levels."
There will be no layoffs as Flying Dog Brewery's Denver production team will all be offered jobs at the Maryland brewery including relocation packages.