If you're having trouble finding your favorite brews in Texas, help is on the way. Texas beer Maps has just launched a new website that aims to list "every single establishment in the state of Texas that serves, sells, or brews alcohol," and that includes "restaurants, bars, night clubs, beer pubs, food marts, convenient stores, liquor stores and wineries." All that information has put on a customized interactive map using Google Maps technology.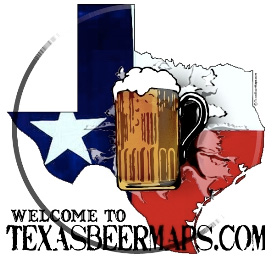 Here's how the folks at Texas Beer Maps explain it:
How many times have you been home trying to find a new bar or restaurant to go to, but unless you know the exact name, you can't find reliable information? You can go to our map, type in your address and the map will automatically zoom into your home location. You can then click on bars, restaurants, or any of the other categorized tabs and it will show you every one of the establishments in your area. You can plan trips, or just try out a new bar or nightclub you never knew existed!

We've also got how-to sections on the site, a forum, guest book, store with a ton of cool merchandise, historical beer sites, and we're currently working on bringing you tubing sites, taxi cabs and limos, camping areas, and all the recreation parks in the state!