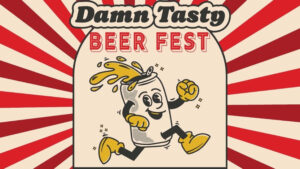 Deschutes Brewery is hosting the "Damn Tasty" beer festival in the beer garden located at the Simpson Avenue location in Bend, Oregon and they are in need of volunteers.
Saturday, July 15th from 1-5pm
12pm-3pm: Set-up and Pour Beer
3pm-6pm: Pour Beer and Tear-Down
All volunteers must be 21 or older.
OLCC Server permits are preferred, but not required to volunteer. We will have pre-shift meetings to go over OLCC regulations, as well as how to recognize and deal with very intoxicated persons (VIPs). If you do have an OLCC server permit, please have it with you for your shift.
If you are interested in volunteering or know someone who is, please click/share the link below to complete our online sign up form.
If you have any questions, please contact Christina LaRue.