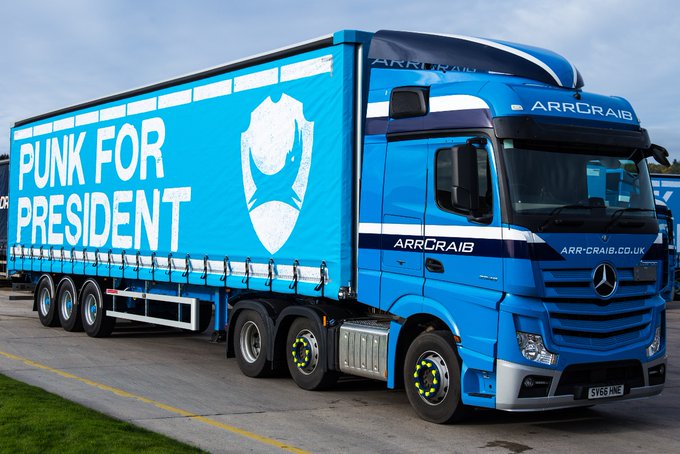 Scottish Brewery BrewDog reported the theft of an entire trailer load of beer, worth £150,000, from a motorway service station in Cheshire.
In a tweet on March 24th, BrewDog co-founder James Watt explained that the crime occurred on the way to the brewer's online distribution center.
The beer, believed to be cans of Punk IPA, was taken from the trailer while it was parked at the Moto Lymm services in Cheshire on Tuesday at around 7:45am.
Really? 7:45 in the morning (rush hour most places) and no one saw a team of crooks unloading 26 pallets of beer from a truck parked at a gas station?
Watt said that there would be a temporary shortage of the beer online due to the theft, but said every effort would be made to increase the stock.
BrewDog's website is now showing the beer as in stock.