Seventeen 17 brewer-cyclists from Avery Brewing, Oskar Blues Brewery, Ska Brewing and Sierra Nevada Brewing depart Monday from Avery Brewing Company in Boulder to kick off the Third Annual Tour of BoulDurango: a five-day, 470-mile bicycle odyssey over six mountain passes from Boulder to Durango.
Each evening, after the day's riding is finished, the brewers are teaming up with other craft breweries along the course to hold fundraising parties, with profits from pint sales, raffles and auctions going to local charities. Participating breweries along the route include: Tommyknocker Brewing, Breckenridge Brewery, Eddyline Brewpub, The Brick Oven Restaurant, Ouray Brewing, Colorado Boy Brewery.
* Importer Merchant du Vin has announced that Samuel Smith's Yorkshire Stingo will be available in many markets Aug. 1, "Yorkshire Day" in England. In November 2010, DRAFT Magazine awarded Stingo, which is barrel-aged and 8% abv, a 100-point score: "Perfection in a glass." Beer writer Tom Bedell provides a complete review here.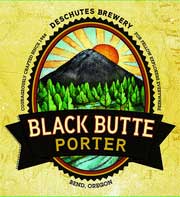 * Deschutes Brewery has released new packaging and label designs for four of its year-round brands. The new designs use original label artwork to highlight the landmarks around the region and places brew names in a banner for heightened readability. This new packaging design was tested last year on the brewery's seasonals Twilight Summer Ale and Red Chair Northwest Pale Ale.
"This project is really an evolution of our existing labels," said Mark Hegedus, director of sales and marketing for the brewery. "It retains brand recognition, while also positioning our products better at the retail level. We were pleased with the response to our test labeling and packaging last year, which is why we have extended the redesign to our year-round brands."
New labeling and packaging is currently rolling off of the bottling line for Mirror Pond Pale Ale, Black Butte Porter, Inversion IPA and Obsidian Stout. The new design template will soon carry forward to Green Lakes Organic Ale and future brands.
* Breckenridge Brewery of Colorado announced production was up 39% in the first half of 2011 over the same period last year. "We've invested more than ever in sales, production, and marketing in the last 18 months, and we're seeing real results," said brewery director Todd Usry. "We expanded in the northeast this year, but we're growing our existing markets as well." For instance, sales in Denver are up 35% over last year.
* Summit Brewing Company's newest beer is a tribute to many things, but among them – brewer Sam Doniach's upcoming nuptials. Created by Doniach, Honeymoon Saison features real Minnesota honey and is the seventh beer to be released in Summit's limited-time-only Unchained Series.
Doniach's ale also honors the Saison ales that were originally brewed in French and Belgian farmhouses to refresh workers during long hours in hot fields throughout harvest season. Honeymoon Saison became available on draught this week and will be sold in bottles beginning July 25.