2theadvocate.com has a solid feature on Louisiana's Abita Brewing Co.
News includes the fact that Fleur-de-lis Restoration Ale has so far raised $400,000 for hurricane relief.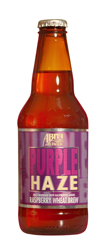 As already reported, business thrives despite the fact that New Orleans' population has been cut in half. Although Abita sells its beer in 32 states, New Orleans is still its most important market.
Most of its beers are designed to be paired with local cuisine, to keep Abita "Louisiana True," president David Blossman said in the story.
"From the beginning, we made a concerted effort to be a part of our (Louisiana's) lifestyle," Blossman said. "If we were just trying to make money, we would be just making our amber beer."
These days that's another reason for people outside Louisiana to buy the beer.