Normally, beer ties tend to be novelties, the goofy sort that you couldn't wear to any serious or even semi-serious function where a suit and tie was called for. These, on the other, are pretty cool. They've taken what beer looks like under a microscope, similar to Beer Shots, where you can see photographs of many different beers taken using a special optical microscope camera. Then they've taken those and converted them to fabric in many different color schemes. Each one comes with information about how it was done and which beer it is, not to mention proceeds go to the university who made these, a worthy cause. Art and beer. It almost makes me want to wear a tie.
Beer and Cocktails. Tie one on. The startling clarity of your favorite cocktails and beer, as visualized through the microscope, is revealed in the breathtaking patterns and unique designs found in the Molecular Expressions Cocktail Collection limited edition neckties.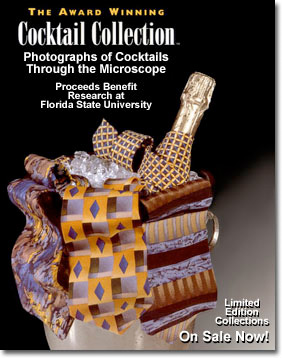 Combining the elements of art, science, and fashion, the original creator of the Molecular Expressions designer neckties, Stonehenge, Ltd., has produced collections that have presented consumers with beautiful designs from nature, while educating them about compelling subjects such as vitamins and Moon Rocks. The Cocktail Collection provides an education on drinking and driving while simultaneously enabling the conscientious consumer to "tie one on" safely before driving. Cocktail Collection neckties are made in the USA with 100 percent silk. In addition, all of the proceeds from necktie sales benefit scientific research and education at The Florida State University.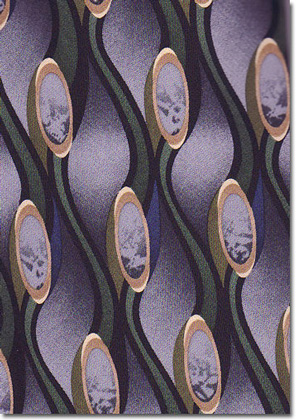 From Beer Tie Collection #1, this design comes in twelve different color combinations.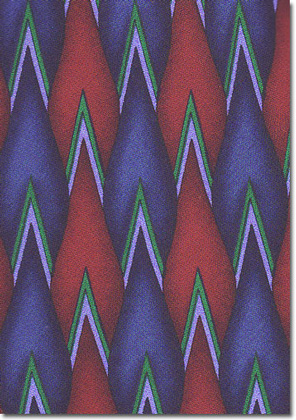 From Beer Tie Collection #2, this design comes in six different color combinations.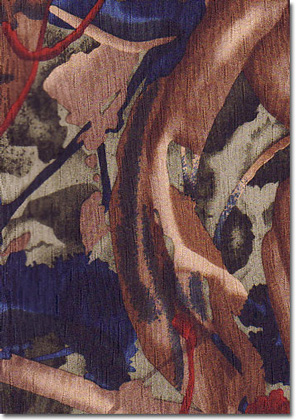 From Beer Tie Collection #3, this design comes in seven different color combinations.
Each necktie in the beer collections is available separately and is accompanied by an educational brochure describing the history of these award winning neckties and details about how the images are made in the microscope. The beer Cocktail Collection neckties are priced at only $18.00 plus shipping (and 7.5 percent sales tax for Florida residents).