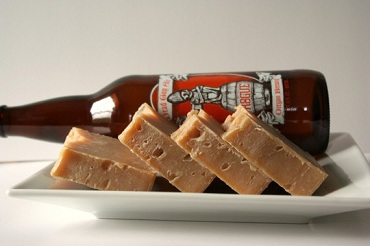 Dennis Anderson, a Portland native, turns delicious brews such as Hopworks DOA, Rogue Dead Guy Ale and Widmer Hefeweizen into handmade soaps sold through his Etsy store.
Made with rich ingredients such as olive oil and shea butter, his "cruelty-free" soap, lip balm and body butter are moisturizing, and come in dozens of delicious scents beyond microbrews. $5.50 for one 4.5-ounce bar.
Purchase at Anderson Soap Company.