First brewed and released in 1998, Corsendonk Christmas Ale is a rich, dark, joyous brew with which to celebrate the holiday season. Its aroma features chocolate malt and spices. On the palate it is predominantly malty, with smoky, spicy and citrusy notes, and a long, lingering finish that is lightly tart and malty.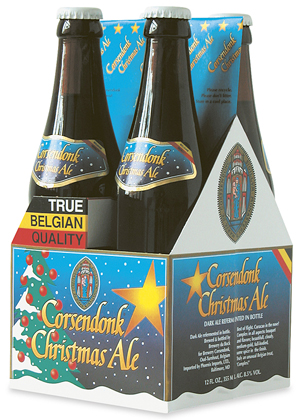 Bottle conditioned for a fresh, lively taste, it will complement or contrast with virtually any holiday fare, from soup to nuts.
Original gravity: 1079; international bitterness units: 30; 6.7% abw; 8.5% abv; shelf life: up to three years at 55-60° F.