Legendary British beer writer Roger Protz picks his ten favorite winter ales to warm you up during the holidays. To be fair, one of them is not British, but they're his ten faves available in England.
Bateman's Rosey Nosey
Shepherd Neame's Christmas Ale
Greene King Old Crafty Hen
Lees Harvest Ale
Fuller's Brewer's Reserve No. 1
Chiltern Bodgers Barley Wine
Eggenberg Samichlaus
Young's Christmas Pudding Ale
O'Hanlon's Thomas Hardy's Ale
Spingo Ales' Blue Anchor Christmas Special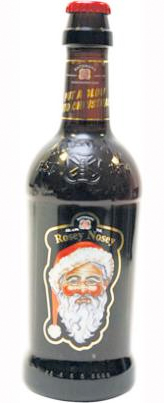 Protz's Number 1: Bateman's Rosey Nosey, which he describes as follows.
Warming, rich, malty beer with a good, solid underpinning of spicy hops and the typical ripe fruit signature of all Bateman's ales that come from a family-owned brewery in Lincolnshire.