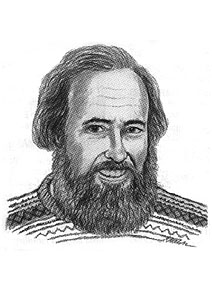 Alan Moen is a free-lance artist and writer who covers the world of beer, wine, and spirits. Based in Cashmere, Washington in the Pacific Northwest, he has traveled throughout the U.S. and Europe in search of the perfect pint, glass, or dram. Moen's writing has been published in American Brewer, Brew, BrewingTechniques, The Malt Advocate, Market Watch, and other publications. He currently writes "The Last Wort" column for BrewingTechniques and is also editor of the brewspaper Northwest Beer Notes.
Moen's cartoons and illustrations have appeared in zymurgy, Washington Wine Style, Practical Winery & Vineyard, BrewingTechniques, and other magazines. His "Moenbrau" and "Great Moments in Brewing" cartoons are a regular feature of BrewingTechniques and Midwest Beer Notes.
Moen is an avid homebrewer , winemaker, and a founding member of the Red, White, & Brew Society homebrewing club. He has won many awards for his beers and wines, and has worked professionally as barrel cellarmaster of a major Northwest winery. A BJCP Master beer judge, he has also organized and judged at major regional and national beer competitions since 1991.
Moen received three Quill & Tankard awards for his writing in 1997 from the North American Guild of Beer Writers and another in 1998.
Most recently, Alan has been appointed the representative on the BJCP board of directors for Northwest and Mountain states.
Moen can be reached on the Internet at alanmoen@televar.com.