Fire Company Brew

Former firefighter helps launch beer to benefit fallen comrades

Feb 12, 2002 - Retired New York City firefighter P.J. Schrantz has refinanced his house to fund the initial production of Fire Company Brew, a beer he hopes will both pay tribute to firefighters who died on Sept. 11 and benefit charities helping their survivors.

"This is not a novelty beer," said Schrantz, who lives in New Jersey. The beer's tagline is, "Taste the Pride."

Matt Brewing Co. of Utica, N.Y., will brew the American amber lager. It debuts Feb. 24-26 at the New York Restaurant and Foodservice Show. The bottled product should be available this spring. Proceeds from sale of the beer will benefit a variety of charities, some of which Scrantz has helped organize. He said an Internet web site, www.firecompanybrew.com, will track where the money is spent.

"This money, as soon as it comes in, it goes right back out," he told Lee Graves of the Richmond, Va., Times-Dispatch. "I want people to ask me, 'Where is the money?' because I want to ask other people the same question."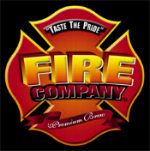 Five firefighters who Schrantz, 38, worked with at Engine 201 in Sunset Park, were among those who died at the World Trade Center on Sept. 11. Although he retired two years before with a medical disability, Schrantz joined many other volunteers in Manhattan, arriving on the afternoon of the 11th.
"It looked like the Blitzkrieg, like the pictures of when they bombed London," he said. "It was something. There was no power. Marines and Army guys with M16s were standing on the corner. The planes overhead, the (fighter) jets - it was eerie."
For four days, he pitched in, sleeping on the streets, putting his life at risk like thousands of other workers. He left only to take his 5-year-old son, who has leukemia, to Philadelphia for chemotherapy.
After getting the idea to produce a contract brew, Schrantz contacted Matt Brewing, which has been a family business since 1888. Nick Matt, the president, was impressed. "If anyone else had come to me with this idea, I would've thought it too commercial or opportunistic," he said. "Phil is personally involved in what happened. He was part of it."

Search The Real Beer Library For More Articles Related To: Matt Brewing