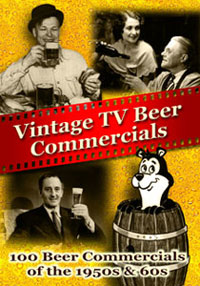 Doesn't it seem to you that Russell Crowe should have starred in a beer movie instead of his wine-soaked release ("A Good Year') a while back?
BeerBooks.com has DVDs on just about any beer-related subject you could want. From making beer to the history of beer to beer and food to great old commercials.
Now if they just sold a remote that doubled as a bottle opener.