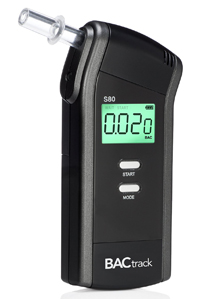 Not to throw a wet blanket on your holiday cheer, but it doesn't hurt to be careful about your blood alcohol level when you are having a few beers.
The portable breathalyzer pictured here is sold at Amazon. It makes checking very easy, which is part of the point, as in a one button operation. But we don't care what brand you buy — a quick Google search provides plenty of option.
It is not as precise, but you can get an idea of what your BAC might be by using this online calculator.